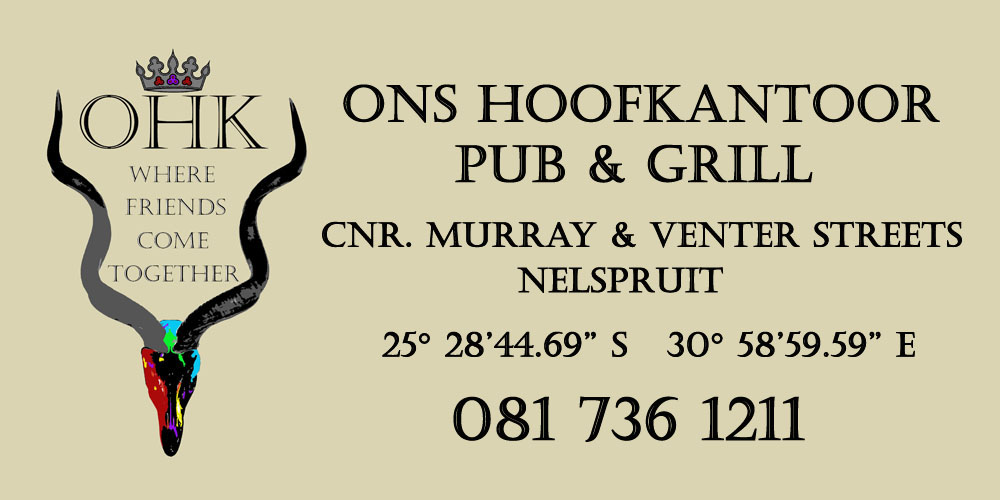 ONS HOOFKANTOOR was established during October 2010 and taken over by present owners Anton van Huyssteen and Karla Swansen, who have been running the business for the past 3 years.
Like our logo aptly states: "where friends come together", ONS HOOFKANTOOR has always been known as the friendly pub, where all patrons are friends and everyone knows each other. We offer a true pub experience - the bar lay-out ensures that everyone can see each other, making conversation with everyone a joyous experience.
The thick wooden bar counters were custom made from wild Mango tree wood which came all the way from northern Mozambique and it was then finished with it's natural curves and patterns and sealed with epoxy. An absolute one of a kind bar counter which you would see nowhere else. This contributes to the true pub atmosphere.
The mood is always friendly and relaxed and that is why our regulars have become our regulars.
Come and experience true hospitality and first-class service